The Exhibition
/ A world made of sand
In 2003, the International Sculpture Festival-FIESA was born, an artistic project, unique and innovative in Portugal and Europe, quickly capturing the interest of the public and the media through the exhibition of sculptures that make artists and the public dream.

Over almost two decades of exhibition and various themes, the need to transform the exhibition and the surrounding space leads to a change from the Algoz area to the current space in Lagoa along the EN 125, where it gives way to SAND CITY - The Biggest Exhibition of Sand Sculptures in the World.

More than 120 works of art skillfully sculpted by more than 60 different artists, national and international, embody emblematic scenes, well-known individuals or simple curiosities, exposed in a way that the visitor, individually, as a family or in a group, marvels and simultaneously have the opportunity to learn.

Amidst green spaces and areas that invite you to relax your body and mind, discover a park that appeals to both kids and adults.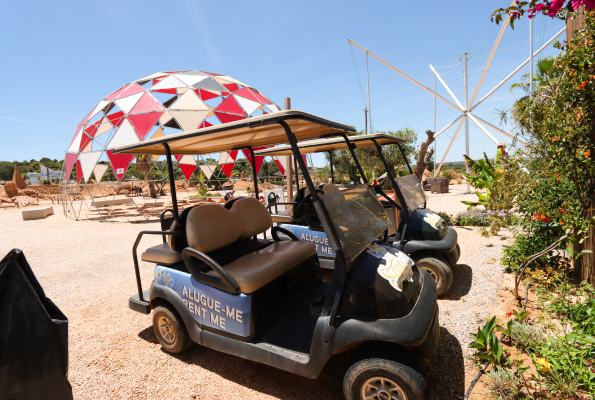 Buggy
You can rent one of our electric buggies to see the entire exhibition.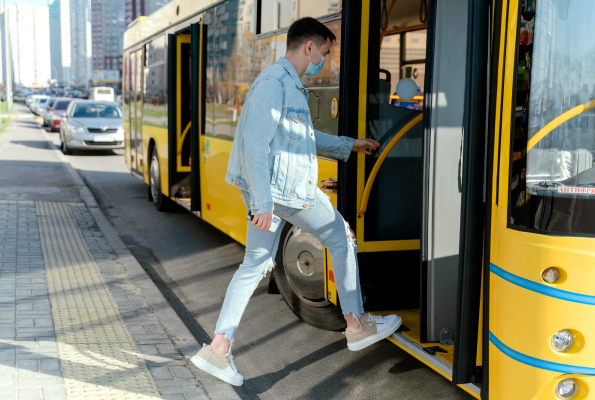 Bus
Check the timetables for Albufeira and Lagoa here.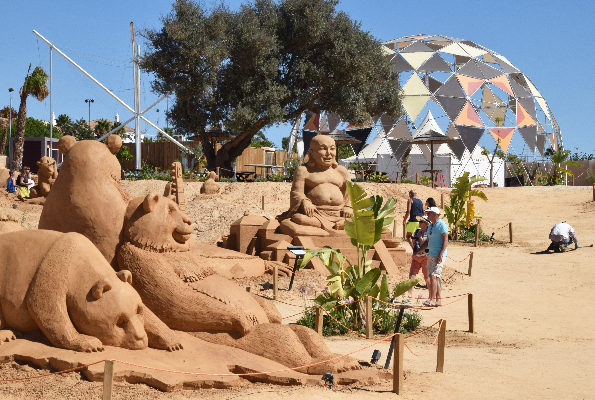 Tips
What clothes and shoes are best suited for the exhibition? Visits with babies?
Know our
exhibition
a world of sand

Let`s remember the
previous exhibitions!