The Exhibition
/ A world made of sand
In 2003, FIESA - International Sand Sculpture Festival was born, an artistic project, unique and innovative in Portugal and in Europe, which quickly captured the interest of the public and the media through the exhibit of dreamy sculptures, artists, and visitors alike.

Over almost two decades of exhibition and varied themes, the need to transform the exhibition and the surrounding spaces led to a change of location, moving from the Pêra area to the current space in Lagoa on the EN 125, where the SAND CITY - The Largest Exhibition of Sand Sculptures in the World, is currently nested.

More than 120 works of art skillfully sculpted by more than 60 different artists, national and international, embodied emblematic scenes, well-known personalities, or simple curiosities, exposed so that the visitor, guests, family, or group, marvels.

Among green spaces and various areas that invite you to relax, body and mind, discover an outdoor enclosure that appeals to children and adults of all ages.

OPENING HOURS*:
From April 12th to June 10th - from 10 am to 7 pm. We are closed on weekends, with the exception of Saturday the 10th of June, when we are open from 10:00 a.m. to 7:00 p.m.
From June 11th to October 2nd - from 10 am to 23 pm. Open every day.
From 03 October to 12 November - from 10 am to 6 pm. Closed on Sundays and Mondays.
* The Sand City Sand Sculpture Exhibition is in an open-air venue, and the schedule may be subject to change, as well as the usual technical specifications may not be met, due to adverse weather conditions that may occur.

PRICES:
Adults (13-64 years old) €11.90
Children (0-5 years old)* Free
Children (6-12 years old)* 5.90€
Seniors (65 years old)** €9.50
Family ticket (2 adults + 2 children)*** €29.90
Groups of 10 Pax - Adults €10.70 / Children (6-12 years old)* €5.30 / Seniors (65 years old)** €8.50
VAT included.
* Upon presentation of the child's identification document and concomitantly by an adult.
** Upon presentation of the identification document.
*** Exclusive promotion at the local ticket office.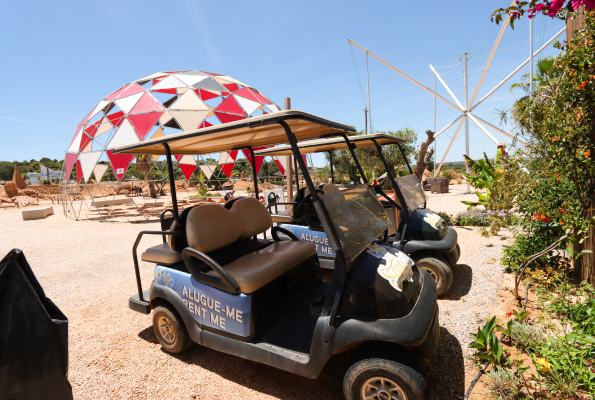 Buggy
You can rent one of our electric buggies to see the entire exhibition.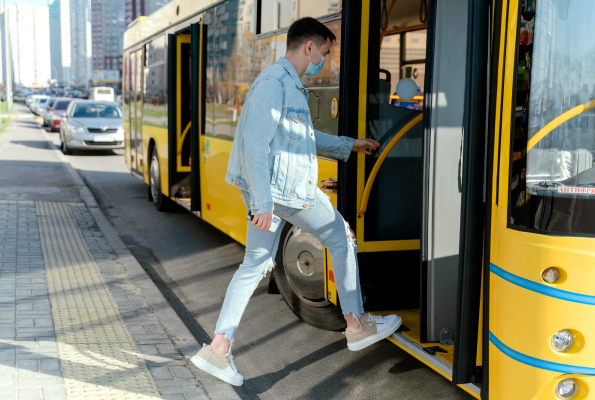 Bus
Check the timetables for Albufeira and Lagoa here.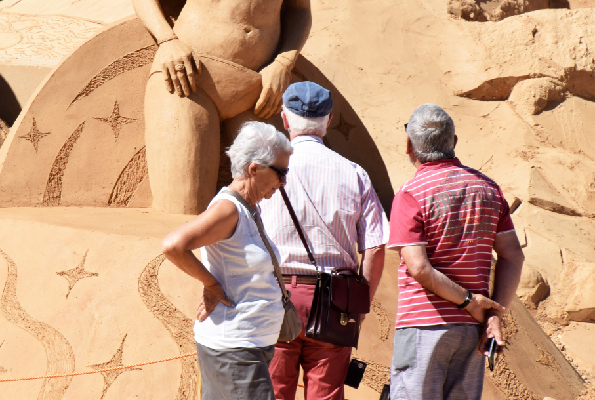 Tips
What clothes and shoes are best suited for the exhibition? Visits with babies?
Know our
exhibition
a world of sand

Let`s remember the
previous exhibitions!